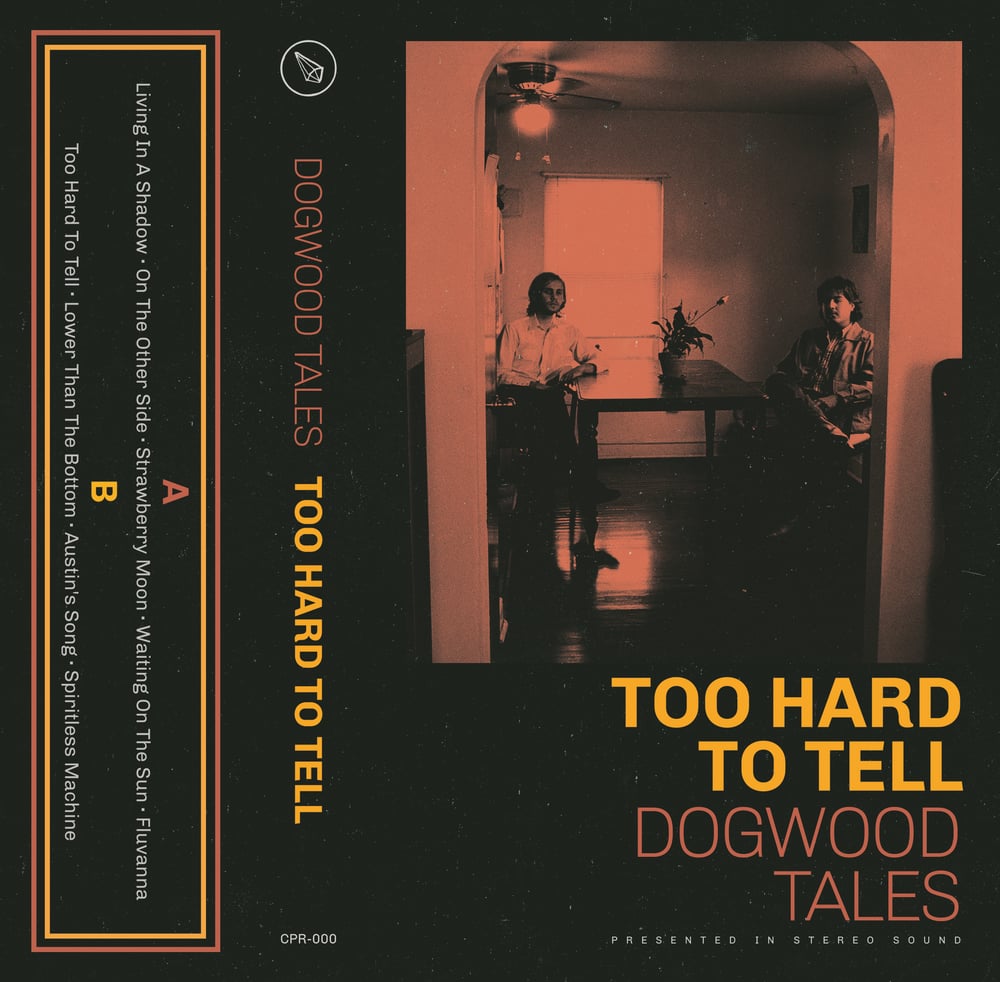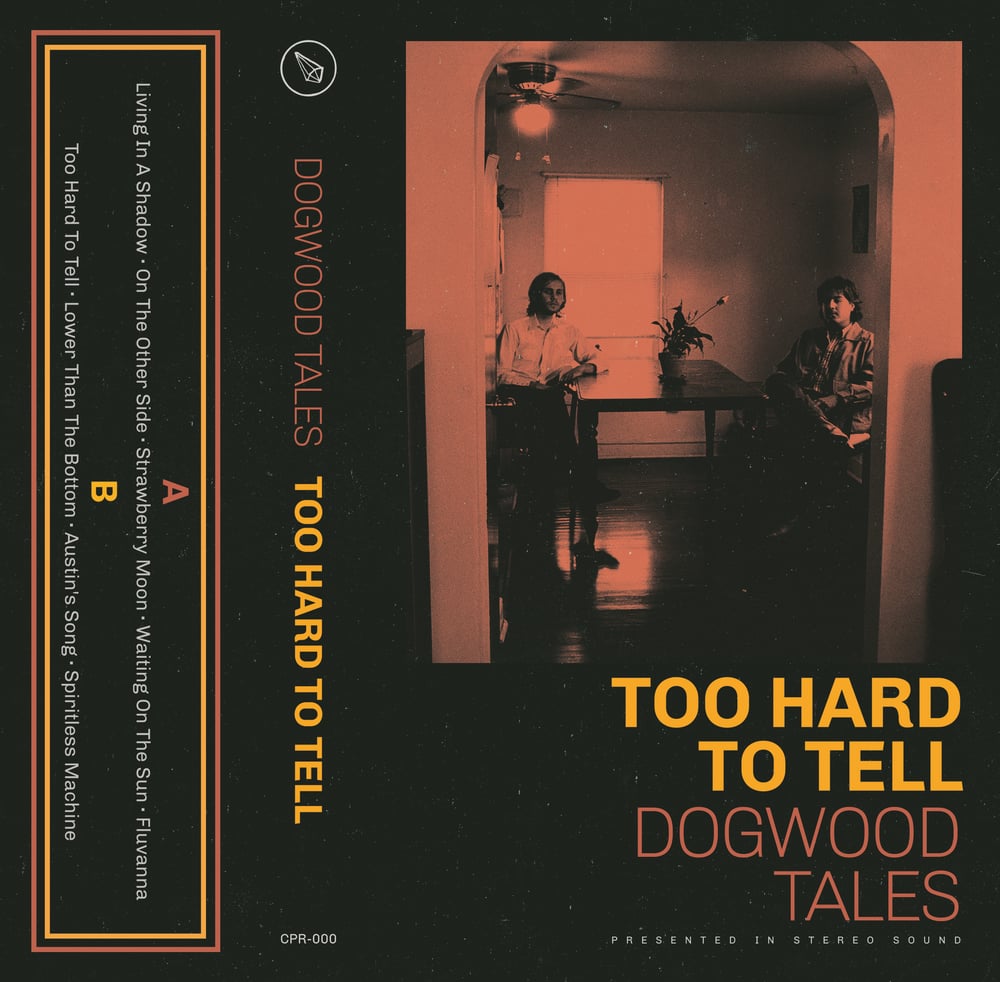 Dogwood Tales' "Too Hard To Tell" Cassette Pre-order
$9.00
Out of the Shenandoah Valley blossoms the debut album from Dogwood Tales Too Hard To Tell. Recorded at the Fidelitorium in North Carolina (Wilco, Avett Brothers, Mandolin Orange) on 2 inch analogue tape, this organic Americana/Alt-Country record hits like a contemporary take on Neil Young's Harvest. In 2016 they released an EP and toured heavily building a strong fan base. This promising debut full-length is sure to expand on the solid foundation they've built over the past few years.
Benjamin Ryan and Kyle Grim are the duo behind Dogwood Tales. They began playing together in high school and became friends playing in pop-punk bands in bordering towns. Naturally they cultivated a more roots oriented pallet, echoing the classic sounds of their home in the Valley. Their discovery of the great country duos of Gillian Welch and Dave Rawlings, Gram Parsons and Emmy Lou Harris and more recently Mandolin Orange gave them a broader view of the valley music they would set out to create.
The Tales' songs have a spiritual aspect that derives more from the Blue Ridge Mountains than the Church. Their lyricism grows out of a serious commitment to literature and specifically the Southern-Gothic canon. Too Hard To Tell carries the weighted stories and one-liners often found in the songs of American folk music with a special attention to tone and emotion. The songs speak of scenarios and heavy stations of life and death in small town America. There is a different aspect of time that exists in these places, a slowness yes, but also an immediate and daily reality of birth, life and death. Dogwood Tales have captured something akin to a lightning-bug in a mason jar on this ethereal and rich debut effort.
Dogwood Tales' "Too Hard To Tell" comes out on Crystal Pistol Records in February 2018, available digitally on all platforms worldwide- as well as a limited run of Vinyl LPs and Cassettes available at shows and in their online store.